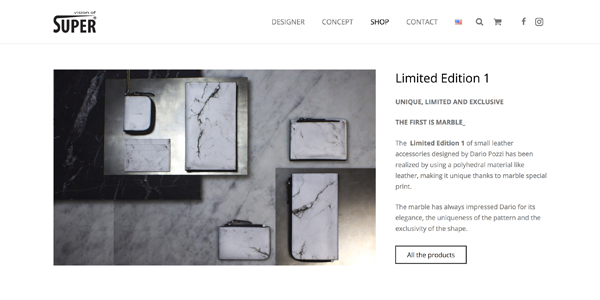 Vision of Super by Violet
E-commerce ready !
 _UNIQUE: a  combination  of exclusive  details  and  pure  creativity, that  makes every piece unique and different from the boring "normality".
_LIMITED: only Limited Edition, unrepeatable, never imitable; thereby making the product even more special for those who buy it.
_EXCLUSIVE: distributed only in very selected stores and never random. Quality-conscious, obsessed by research but above all very "cool".
You can find the website here: www.visionofsuper.com